ASHAVI Mobile App is the service to provide the quick responses to the companies, who are running the market research.
The companies would design the surveys and launch it to our ASHAVI mobile app.
The consumers, who are using ASHAVI mobile app, will provide the responses and earn incentive for their responses.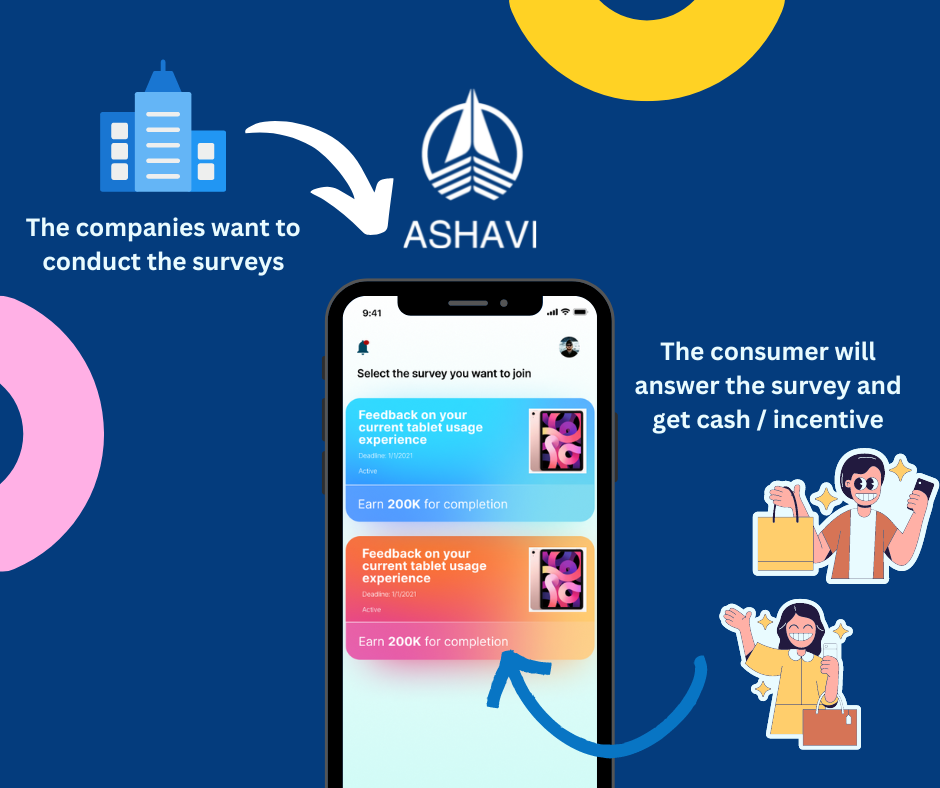 FOR CONSUMERS
Now, you can earn money by completing the surveys. It's time to generate more income.
We are looking for the real consumer, who are purchasing the product and service to join the market research survey.
You will receive the incentive as the rewards for your responses if those responses are qualified.
The incentive amount would be rewarded to you after the quality control process. You can exchange the rewards to cash or shopping voucher.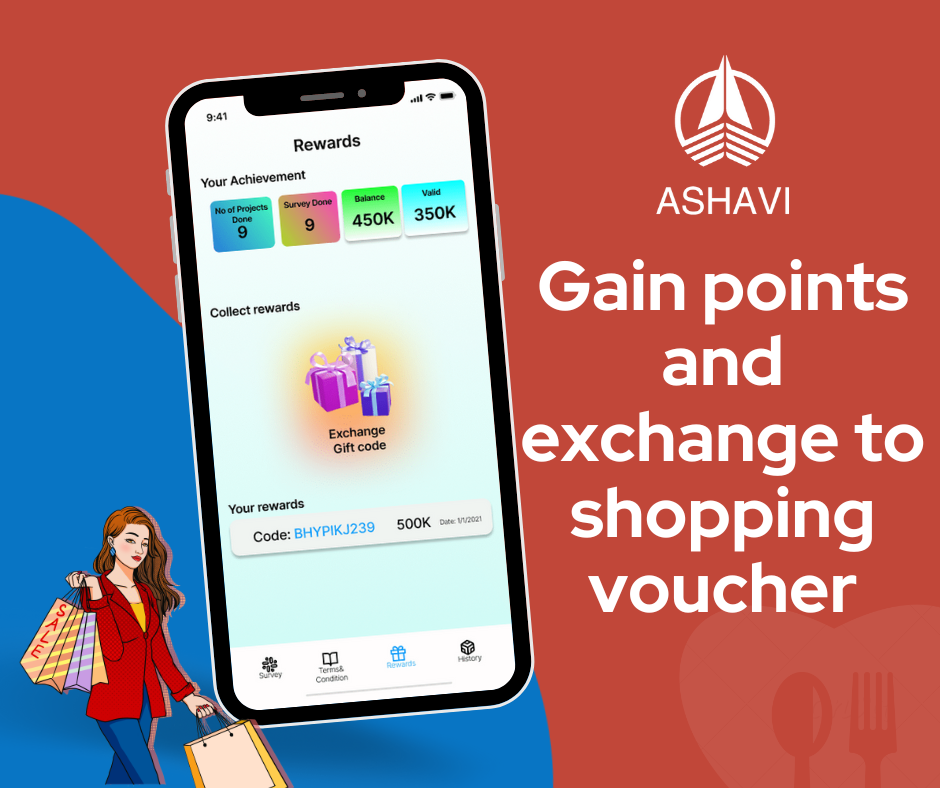 HOW ITS WORK
ONLY IN 3 STEPS TO EARN YOUR INCENTIVE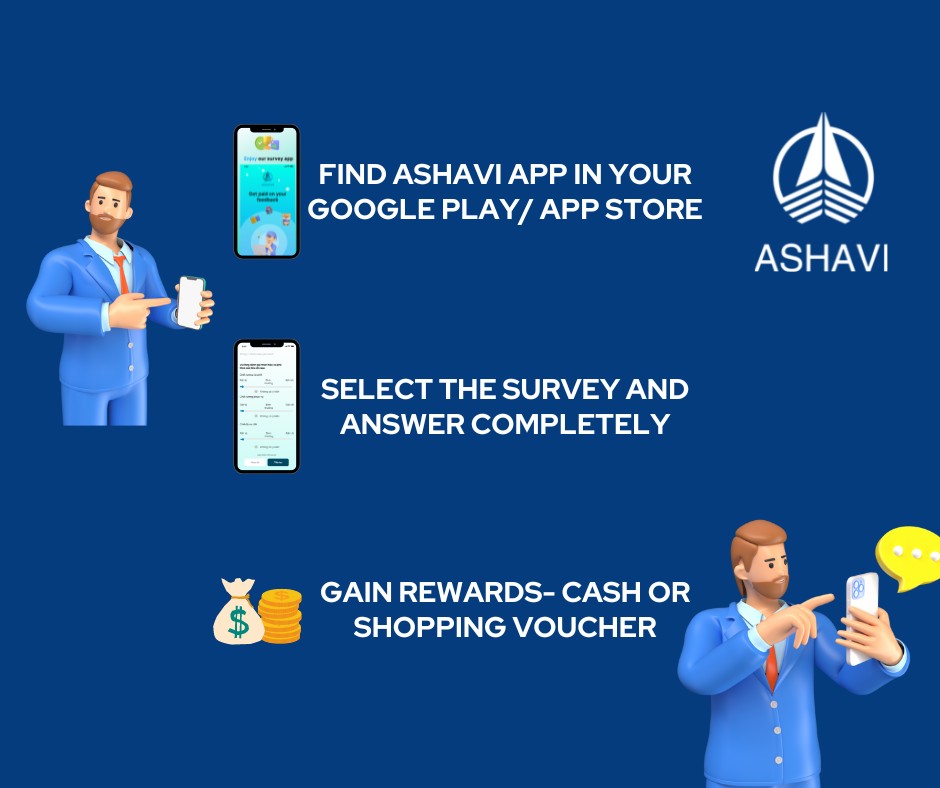 DOWNLOAD ASHAVI APP HERE: