The benefit for setting one – time answer for each respondent:
• Each respondent is allowed to answer the survey one time only. There is no chance for the respondents to change their responses after complete survey.
• If you set the unique link for each respondent, then the respondents won't need to fill in their contact information in survey, and this way would help them feel confident to complete survey as the survey anonymous.
• The unique link of survey is allow you to track the status of each repondent, where they are and how they response the survey.
• Reduce the fake response as one link is one time answer. The same device cannot complete one link.
Because those benefits, you can consider to use the unique link for each respondents.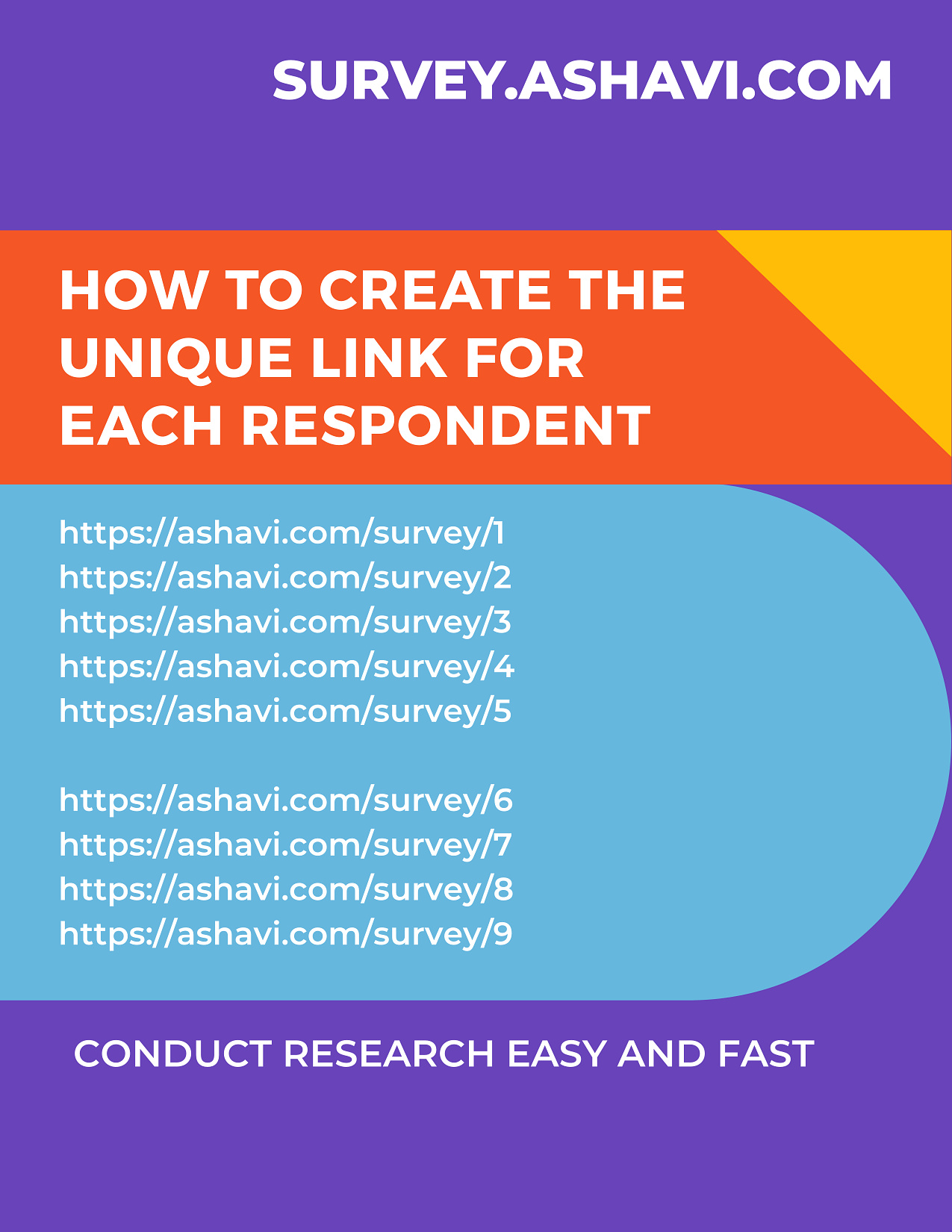 ASHAVI Survey platform is offering the unique link for each respondents.
In the Launch module of survey, you can chose option "Launch project via URL"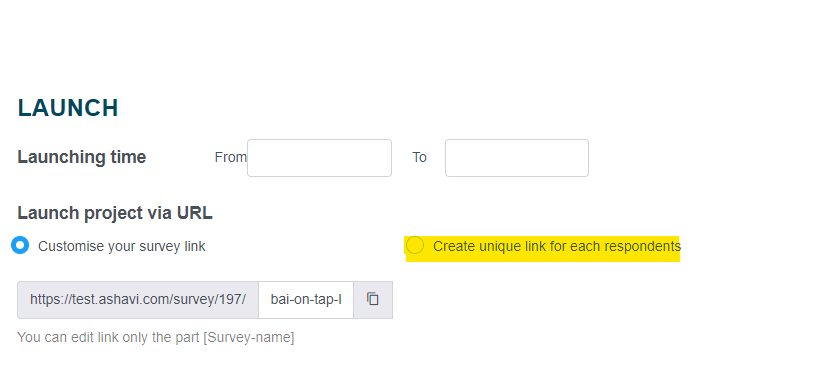 You need to download the excel template and upload the list of unique lik from excel template to the platform.
The template excel looks like this:

In which, the colum Link survey would be the link you will enter for each respodent.
The prefix link need to be kept for all respondents.
Each of survey would have the prefix differently. You can create list of unique link by add in number at the end of link, example: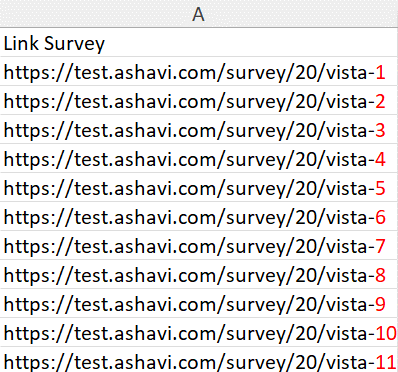 You need to make sure all the link you create are unique, which mean there is no duplicate link.
At the column 2: Email/ phone, where you can input the email or phone number of respondents or ID or any identification of respondent who you have assigned the link to them. Or you can leave it blank.
This column is for you to control the unique link.
You can create the unique link as many as you want.
You also can send the each unique link to each respondent via SMS campaign (applied for Vietnam only) or using Email campaign free.
Try ASHAVI Quiz & A now.