Instruction Built question Continuous Sum Total
"Continuous Sum Total" is a summing question that allows respondents to score their options or answers with a pre-defined sum by the survey creator. This type of question asks the surveyor to assign a certain weight to the answer option.
Example: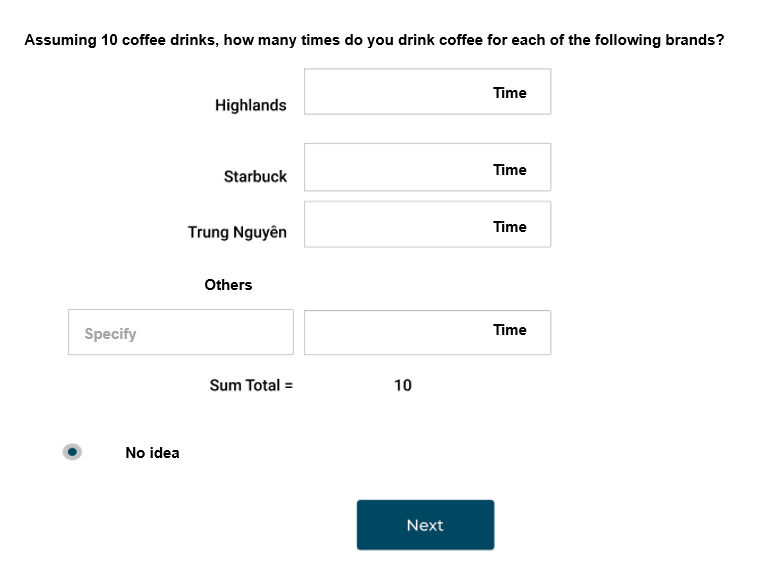 Step 1: Add a Continuous Sum Total question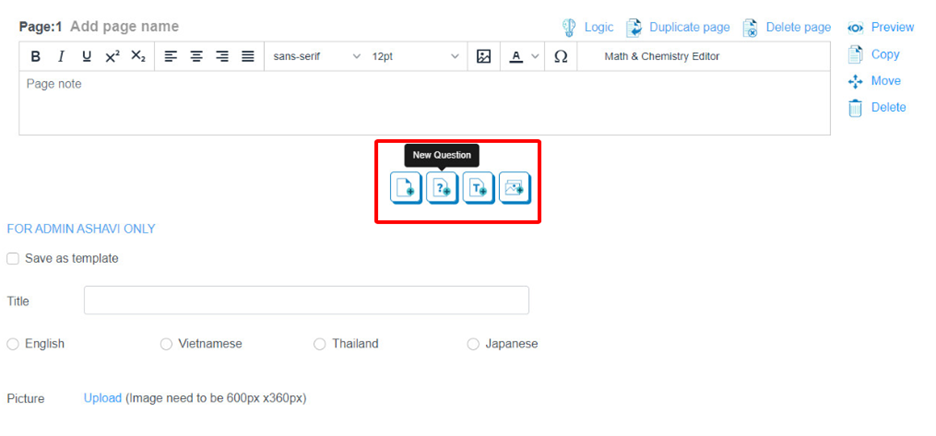 Step 2: Select question Type
Click the button "Question Type" and select "Continuous Sum Total"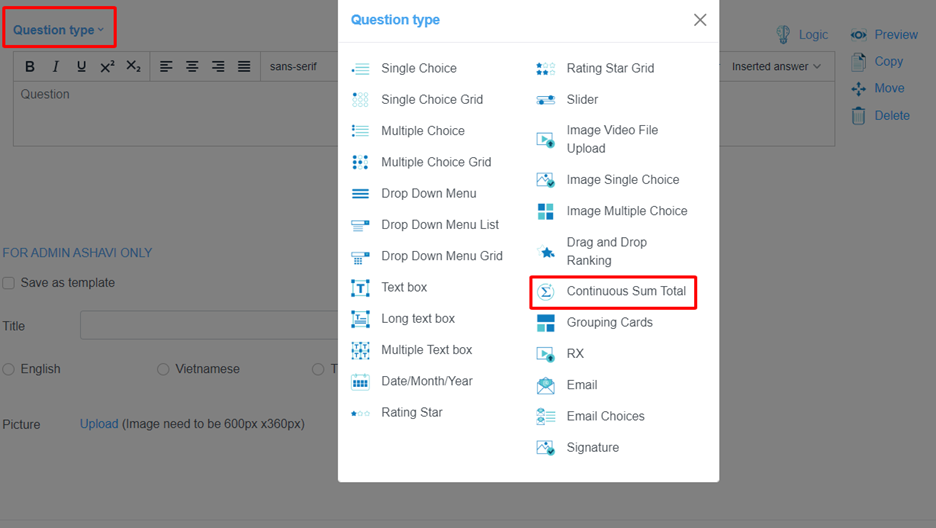 Step 3: Add question and setting

Add picture to question

Add special characters/math characters to the question

Set logic to question (*)

Preview/ Copy/ Move/ Delete question
(*) The question logic can set rotate the question or the logic follow of the previous answer by using conditions.

Step 4: Add options to question

Left label: Add a new answers by click button "Add Option"

Right label: These are the values that respondents are required to fill in. When respondents enter their answer, the value is displayed and automatically shows the current total

Sum: This is the total value of the respondents entered above. Question creators can set predefined sum value.

Question option settings such as: Required answer/Random rotate by row or column

Advance sum: set the condition for the sum value(**)
(**) Click "Advanced Sum" Button to set condition for total value
The sum can be equal to the value of one question or many questions

Step 5: Preview question

---------------------------
ASHAVI – Boost Business By Insights and Technologies